Pinfinity+ Magic: The Gathering Fan Feature!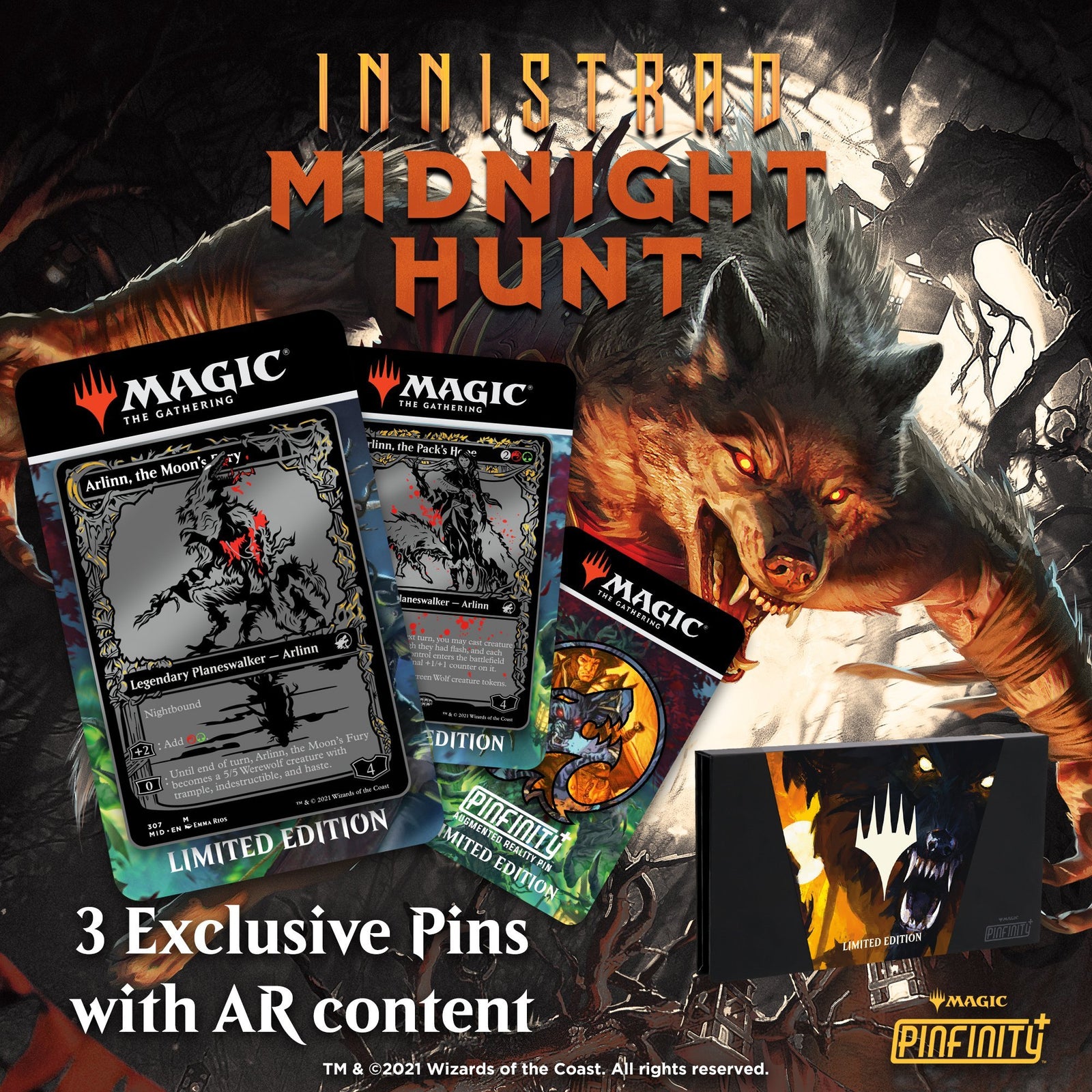 Pinfinity has some truly incredible community members, and our MTG+ subscribers are certainly no different! With our first Pinfinity+ Magic: The Gathering subscription shipped out to subscribers last month, we've received some awesome feedback and reviews for the first month - let's take a look!
(NOTE: The pins above, and the reviews below, were from our Adventures in the Forgotten Realms set, which was the first set of subscription pins in MTG+. Our current subscription pins are revealed at the bottom of this blog!)
A new showpiece for my collection!
"This set was a very well packaged product, I'm beyond happy with the presentation and quality. Thank you so much!"
Great quality!
"Very sturdy and unique. Solid craftsmanship and the rubber backs protect the inside of whatever you are pinning. I love MTG and love the game nostalgia as well. Thanks for an awesome product! Looking forward to my subscription!"
Loving the pins so far!
"I'm only one drop into my 3-drop subscription, and so far I'm loving all the pins I've gotten. I can't wait to see what's up next!"
So happy I bought this for a gift!
"The presentation and high quality of the pins makes it perfect for gifting. I can't wait to show the happy recipient!"

If you missed out on the last MTG+ delivery, don't fret - there's plenty more where that came from!
Shipping in October we have our 2nd drop of our new MTG+ subscription featuring the upcoming Magic: The Gathering expansion Innistrad: Midnight Hunt! This drop includes three new epic MTG Augmented Reality pins, our monthly lanyard, and more!
---