Pinfinity Announces New G.I. Joe Pins!
Yo, Joe! Pinfinity's bringing G.I. Joe fans even more incredible augmented reality pin experiences with our two brand new G.I. Joe pins, featuring Storm Shadow and Snake Eyes!
Joe fans rejoiced when we featured the iconic franchise in our Pinfinity+ subscription, but we know they were clamoring for more, so we're very happy to have partnered with the incredible G.I. Joe team to create two brand new, exclusive pins in beautiful new packaging showing off gorgeous pin designs and unique AR experiences - check'em out below!
Snake Eyes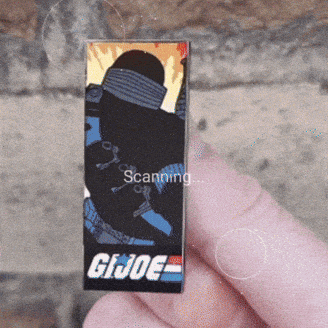 Storm Shadow
We're so excited for these new G.I. Joe pins, and we hope you are too! Ready to go, Joe? Get your pins today at pins.ar/gijoe!
---