Pins and Augmented Reality - Pinfinite Possibilities!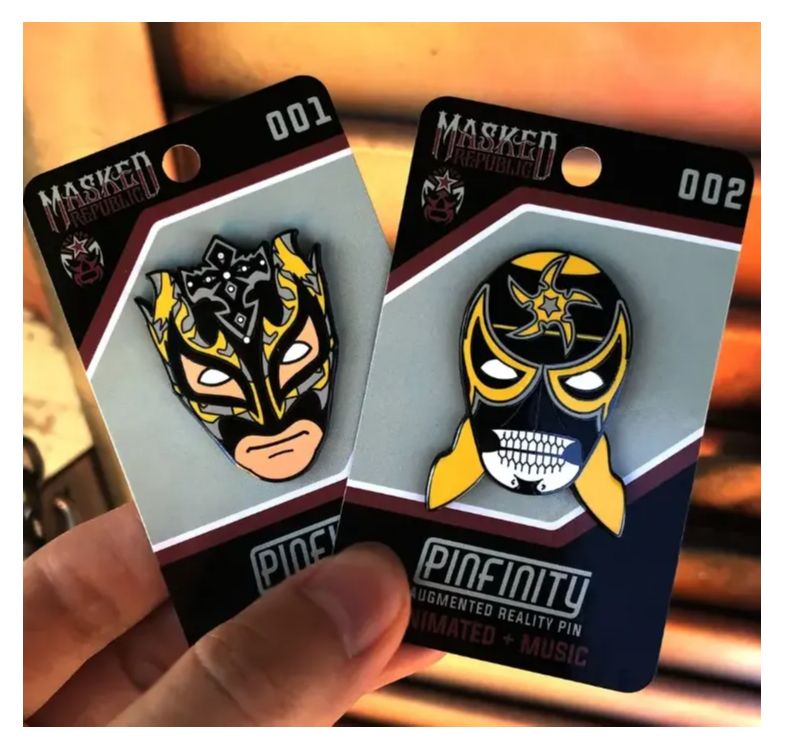 What is Augmented Reality?

Augmented Reality is an interactive experience where objects that exist in the real world are modified or enhanced by some kind of digital experience. It differs from Virtual Reality in that VR is all about using technology to completely change the world around you (typically through some kind of VR headset), while AR uses technology to interact with the objects and the environment around you in unique and exciting ways.
How does Pinfinity use Augmented Reality?

It really is quite simple! We partner with some of the best artists and the biggest brands to design and create amazing enamel pins that would be a welcome addition to any collectors pin board on their own. But then Pinfinity takes things to a whole new level by developing and creating Augmented Reality experiences that can be viewed through the free Pinfinity AR application, which is available on all current Apple iOS and Android devices.
And after you receive your Pinfinity pin and download the Pinfinity AR app, you get to interact with your new pin in ways you've never imagined! See behind-the-scene footage from your favorite movie, listen to famous audio clips from man's journey into outer space, dance to a Tiki-jingle, and so much more!
Directions for accessing Pinfinity AR Content:
1. Obtain an official Pinfinity pin from PinfinityAR.com
2. Download the official Pinfinity app from the Google Play or iOS App store
3. Scan your Pinfinity pin using the app
4. Watch your pin come alive!
We want to hear from you! Have ideas for Pinfinity collaborations? Have any favorite brands or franchises you'd like to see come to life on a Pinfinity pin? Let us know in the comments!
---