Announcing Pinfinity+ Gaming!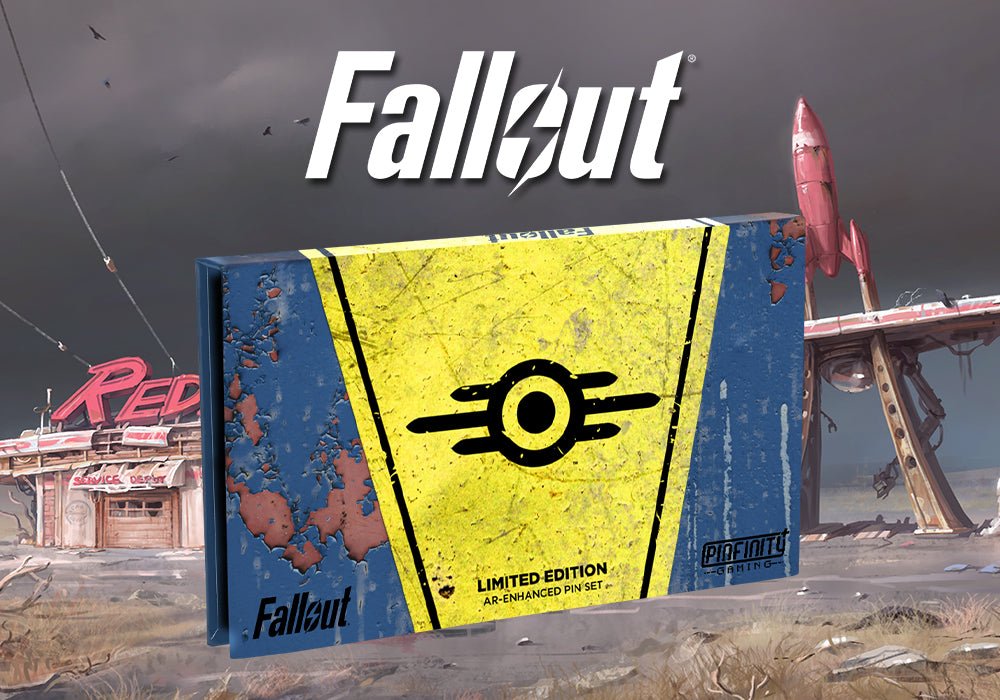 Pinfinity+ has leveled up... We're proud to announce a full shift to a gaming-focused subscription we've called (you guessed it!) Pinfinity+ Gaming!
With all the incredible and historic gaming franchises we have to choose from, and the amazing gaming partnerships we've already created, it only made sense for us to lean into gaming - and for the first month we're kicking things off with the iconic Fallout!
As of last week, we've fully transitioned our main Pinfinity+ subscription to gaming, and we've beefed it up as well! Every other month (starting in May) subscribers will receive three exclusive, high quality, beautifully-crafted gaming pins that come to life with our signature augmented reality experiences - animations, sounds, music, downloadable content, and more! 
And on top of that, you'll continue to receive gorgeous packaging and ARt Cards that sometimes have some exciting AR tricks of their own - not to mention our regular monthly subscriber discounts, entries into giveaways, and more! Basically we took the Pinfinity+ subscription everyone knew and loved, and leveled it up with a 3rd pin, some more goodies, and wrapped it all up with your favorite gaming franchises!
We've had a few frequently asked questions with this transition - most notably:
Question:

"What happens if I was already a Pinfinity+ subscriber?" Well, that's a great question! Because we didn't want to assume everyone would be down to swap directly to a gaming-focused subscription, we've decided to simply cancel all of the currently active subscriptions for everyone, and if folks are interested in swapping over and signing up we've got you covered with some sweet discount codes to get you started! (If you were a past subscriber and didn't receive information about this code, contact our help desk HERE.)
Question:

 

"What happens if I was a past subscriber and I had a multi-month prepaid subscription?" Easy-peasy! What we did was give every multi-month subscriber a prorated refund for any shipments you had yet to receive, so as of last week all of our subscribers should have received a notification regarding the refund, which should take roughly 7-10 business days to apply to their accounts. (If you believe you're due a refund and haven't received it yet, or would like more information about your subscription, reach out to our support team HERE.)
If you have any questions about our new Pinfinity+ Gaming subscription, feel free to reach out to us on social, at our help desk, or join us on Discord!
---