Great add to collection
Love this pin, it is just so nice!
Tetris Fan!
This is my first pin from Pinfinity and my mind was blown away when I used AR for the first time. The pin design is very accurate to the classic Game Boy, not to mention the metal pin feels like high quality and not cheap metal. If you're a pin fan or a Tetris fan, then I highly recommend getting this pin!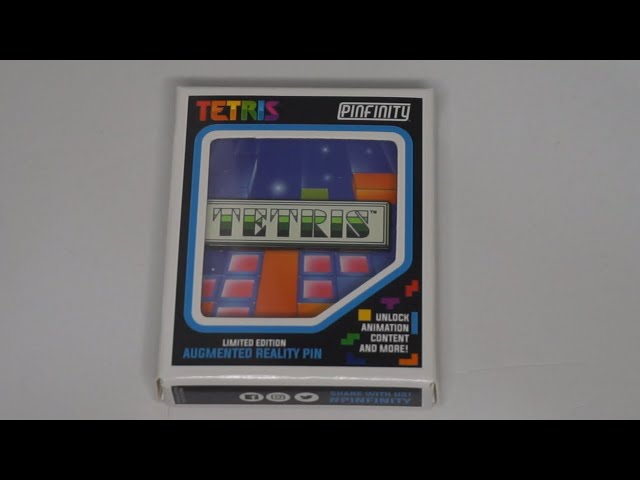 Great pin
Absolutely stunning piece for the collection, the quality is phenomenal!
Tetris pin
Fantastic pin and an awesome AR experience!
Fantastic pin!
I have a pin board at work, and have added it to my collection there. The gorgeous Gameboy green really helps it pop, and a few of my coworkers were amazed when I showed them the app experience.
Bleeds nostalgia
From the GameBoy green color to the classic Russian folk song as well as the cool spritework, this pin bleeds nostalgia and I love it!
Great video like original gameboy.
I received my Tetris pin, and enjoyed the great video and music from the original Gameboy. I love the sound and extra wallpapers. Thanks!
Magical
I've never seen a pin like this. It pretty cool being able to see that and have the music. I love it. It's great quality and I've been showing everyone.