Some of the best Street Fighter pins ever made.
The sheer quality of the pins is amazing, I had to switch over to clasp backs but none the less they really make my gear pop.
It was adorable.
It was adorable and got to me before it was schedule to!
Love It!
I Love This pin! I'm such a nerd when it comes to Tetris and this is such a great pin to wear. AR is the way to go and Pinfinity is killing it! Keep it up!!!
Great gift!
I bought two of these, one for myself and the other for a friend of mine that reintroduced me to Tetris. Since then I've played the game wherever possible. The AR tech on the pin is so cool! The music and the secret menu amazed me as well!
Such cute pins.
The pins meet all my expectations. Very enjoyable. Fun to have.
Repping for Tetris!
Lovely piece paying respect to the game we have all played at some point in our lives.
Tetris Fan!
This is my first pin from Pinfinity and my mind was blown away when I used AR for the first time. The pin design is very accurate to the classic Game Boy, not to mention the metal pin feels like high quality and not cheap metal. If you're a pin fan or a Tetris fan, then I highly recommend getting this pin!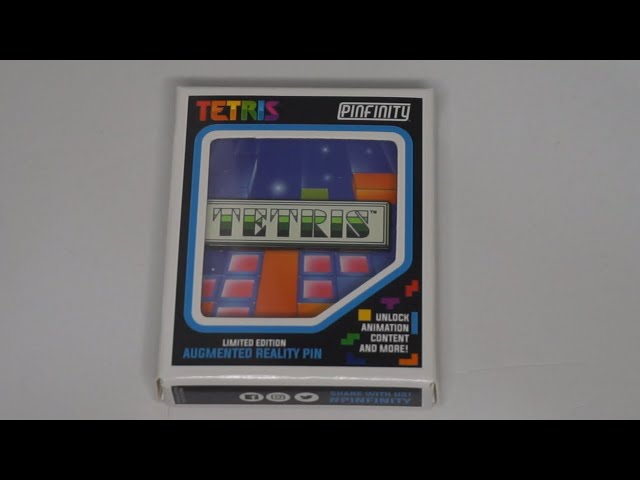 Great pin
Absolutely stunning piece for the collection, the quality is phenomenal!
Tetris pin
Fantastic pin and an awesome AR experience!
Fantastic pin!
I have a pin board at work, and have added it to my collection there. The gorgeous Gameboy green really helps it pop, and a few of my coworkers were amazed when I showed them the app experience.
Amazing pins
I've purchased pins from many companies and I have to say I haven't ever bought pins like these! They are so fun and imaginative. Really excited to have these as a part of my collection! Quick delivery and overall great company! I'm more than satisfied with this product!
Very Delicious!
I found this pin very a-peel-ing! I kid, I kid. This pin is very punny. You might roll your eyes if you aren't into puns. Pineapple is staying cool and keeping the sun out of his eyes. I'll wear him proudly!
Summer means
Summer means pineapples with sunglasses.