Tamiyo Compleats Me
As always another outstanding Pin from Pinfinity. The colors pop and the pin is well made and one of my favorites to date.
O-Kagachi Mythic edition
All the details of this piece are beautifully made with this pin. Will really enjoy showing this one off for a long time to come.
Well Presented!
Such a lovely set, well designed! The packaging was top quality too!
Amazing detail and quality
The O-Kagachi Mythic pin and lanyard set is, in a word, gorgeous. The detail on it is absolutely fantastic, down to the subtle scaling of O-Kagachi. One thing you notice about it is the weight; it's a solid metal pin. The Kamigawa lanyard that comes with it lets you show off the pin (if that's your thing) - or you could just use it if you need a lanyard!
The AR portion is pretty cool as well; artwork, music and a neat little interactive option that I'll let you discover 🤩!
As a limited edition collectible, it's nice to own a bit of Magic history, especially from Kamigawa!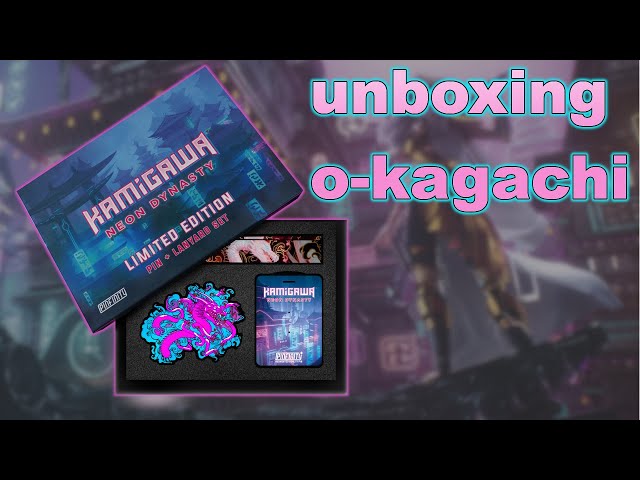 10000% Yes
Was able to purchase one at Games Con and they are amazing, such beautiful art and love the pictures on my phone.
The box and all contents are beautiful and are made of great quality.
Fantastic pin
Love this pin and all the pins I've bought so far all have been fantastic quality and highly recommend them to eveyone I know
These look even better in person!
Brilliant Quality & Design
These pins are beautiful to look at! Not only are they excellent representations of their card counterparts, but the AR features are fun and good conversation pieces.
You can tell a lot by the signet(s) someone brandishes for all to see, so send a message and do it in style with these pins because you'll quickly be telling others how they can obtain them and fight the oncoming Phyrexian surge!
Allies for life
The Allied/Enemy Signet set is a work of art. The box design alone caused so much nostalgia to bubble up that the serotonin cracking this set rivaled opening a set booster box. The deck builds included in the AR are good notch.
Congrats to the Pinfinity team for this set, and all their hard work. You all are a wonderful part of the community!
Awesome Quality
The pins are nice and hefty with great detail. Lovely product.
Lovely
Really very pretty pins, much larger in person than I expected because I'm bad at estimating size. Can't wait to gift them to my playgroup.
Signet Bundle
I absolutely love the Allied and Enemy Signets. Bundling the purchase I was able to get the bonus Arcane Signet as well. The artwork is amazing and the quality is second to none. The sets are limited edition and have a unique collectors number. I wasn't expecting it but I was sent the same collectors number for both the Allied and Enemy Signet sets and am so incredibly pleased by that. I appreciate Pinfinity's attention to detail and always look forward to what they produce next!